this is a review of a 3 or 4 yr old group show that i had the honour to 'name', because it featured 3 of my former tutors at goldsmiths. one of them, angus fairhurst, died last week which is a friggin shame, to say the least
essa eh uma materia sobre uma coletiva de uns 3 ou 4 anos atras q eu tive a honra de dar o titulo, porque era com 3 dos meus antigos tutores no goldsmiths college. um deles, o angus, morreu semana passada, o q eh uma tremenda lastima, pra dizer o minimo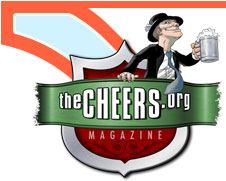 DRUNKENMASTERS
AUTHOR:
Andr do Val (UNV)
Whilst Sao Paulo Fashion Week hasn't started yet,
the local scene had the pleasure of hosting three influential names in
contemporary British art. Angus Fairhurst, Cerith Wyn Evans and Liam
Gillick integrate
painting
, collage, sculpture and installation. The
exhibition was named by young artist Tiago Carneiro da Cunha the three
artists were his tutors at Goldsmiths College in London. He borrowed
from the world of martial arts the term "Drunkenmasters," a reference
to a type of Kung Fu in which the fighter makes "drunken" movements in
order to confuse the adversary.
In spite of the decadence and glamour implied by the term, here it refers to the zigzag that these
artists have created in the trajectory of their careers, resorting to
practices external to the visual arts (music, literature, film) in
shaping the body of their work. More often seen in biennials than in
the scandalous group shows of New British Art, these three artists
produce high quality art with less sensationalism. Masters of the
intellectual thought behind the noise of their colleagues production,
they differ in a long history of influences and collaborations.
EVANS
Cerith Wyn Evans worked with the film director Derek Jarman and choreographer
Michael Clark, and participated in films and photos of Sam Taylor-Wood.
Gillick has an established reputation as a writer, developing critical
theories of various other artists, analyzing the
ecosystems
of art and
publishing fiction.
Has the Film Already Started? by Cerith Wyn Evans, is an enigmatic high-tech installation that paradoxically
suggests a
solar
eclipse
in a placid and natural environment. The
abstract image of a white circle over a black background is projected
onto a suspended helium balloon, also white. A series of codes is in
play here. The projected image is from the film LAnti Concept, a
classic of avant-garde European cinema of the 1950s. Wyn Evans has
replaced the original sound track with his own composition, a kind of
50 minute sound diary that combines Art Blakey, the sound of birds, and
an interview with the Belgian artist Marcel Broodhathers, who in his
installations in the 1960s used the same palm trees that Wyn Evans
inserts into his installation.
Another work by this artist takes place outside the gallery. The verse "Aqui tudo parece que
ainda construo e j runa" ("Here everything seems still under
construction and already in ruins") from the song Fora da Ordem ("Out
of Order") by Caetano Veloso, will be written with fireworks. The
ephemeral event will become a film and also a wooden sculpture, where
the sentence will be legible even after being burned.

FAIRHURST

For years Fairhurst has collaborated intensely with Damien Hirst and Sarah
Lucas, most recently in the exhibition In-a-Gadda-da-Vidda (In the


Garden

of Eden) in the Tate Britain. He also formed a rock band with
Wyn Evans years ago. In Five Billboards, body and text removed,
Fairhurst presents a collage the actual size of a billboard. By
removing determining elements of the original advertising imageshuman
figures and textsFairhurst opens new spaces on the plane, establishing
new relations between consumer culture, geometry, sex, beauty, and


painting

. Fairhurst is also showing the sculpture Mnemonic Table, a
wooden table that retains the memory of nature. From the tables
interior, plants sprout.

GILLICK

Liam Gillick is exhibiting a

wall

painting

, a geometric composition of intense colors.
Three sculptures of painted aluminum, suspended in the air, intertwine
words such as Communes, Greenrooms, and Bars, and superimpose
themselves on the painting. Gillicks work attempts to develop insight
into the way in which materials, structures, and color affect the
environment and create associations. These works function as
architectonic and ideological systems, forming scenarios that make vast
use of design to speak in an abstract manner of how forms and colors
can forge a social or political organization, or even an economic
reality.

Special thanks to Daniela Del Col - Drunkenmasters
takes place at Galeria Fortes Vilaa , So Paulo Brazil. This exhibition
has received support from the British Council of Brazil.


fonte:
http://www.thecheers.org/articlepage_432_Drunkenmasters_1.html

.